"The Tin Man Does It With Heart"
Oregon Retinners was founded in 1927 to provide a public service of retinning local milk cans. Although Oregon Retinners continues to provide the same outstanding and traditional service of retinning local milk cans; we now offer a number of services to meet the demands of the food service industry. Our services range from polishing antiques to heavy cookware. Oregon Retinners methods of retinning is second to none. We have been in the business long enough to perfect the oldest art of metal working to bring your cookware back to optimal working conditions. Regardless of the condition Oregon Retinners will handle every item with care just like the day we started in 1927.

Oregon Retinners is also sister company to Action Metal Refinishing. By having both metal refinishing companies under one roof we can certainly provide the most effective techniques and service. Action Metal Refinishing (AMR) provides unparalleled service by utilizing state of the art industrialized process to safely remove any coating from any metal. AMR is able to restore the most delicate of family heirlooms to supporting the demands of
large manufacturing companies. AMR is a family owned and operated company since 1997 while maintaining the standard of quality workmanship and customer care.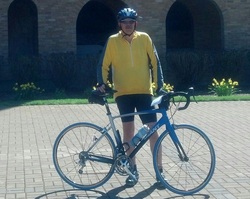 President, Preslee Jeffers


---